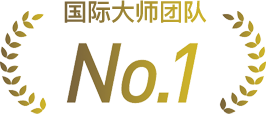 Impression appears as an important medium for film promotion. In addition to promoting and creating momentum for the film, it is also an interpretation of the film content, which can express the story and connotation contained in the film. A successful movie poster not only closely follows the theme of the story and has unique creativity, but also maximizes the focus and presentation of the film's light in a limited space. It can also bring its irresistible promotional effect with its true feelings and appeal to beauty. At the same time, posters and movies are a unified entity, serving as a bridge between the audience and the world, as well as an important window to showcase the positioning of the work and the director's creative style.
What is Movie Poster Master Creation?
Movie Poster Master Creation is a team of international poster masters from South America, Europe, and other countries exclusively contracted by New Film Circle China. They have created widely circulated film poster cases, including classic film works such as "Mission Impossible: Radiation", "007: The Day of Death", "Black Prison", "Dreamland", and so on. The master team selects the most exciting scenes, plots, or main characters from the completed film, perfectly embodying the charm and soul of the film with representative visuals thus maximizing the promotion and warm-up for each movie and leaving a precise and profound impression on the audience.
Sean Strong

Sean is a keyart and film poster designer from the United Kingdom.  He has been creating original artwork for feature films and short films for over ten years.
He works independently with distributors and sales agents, with creative agencies, producers, and directly with independent filmmakers from all over the world.  He has handled many theatrical release posters and digital keyart campaigns for streaming, as well as a multitude of festival posters and promotional artwork for award-winning indie films. He is experienced in delivering extensive campaigns in various formats, as well as individual poster designs.
Many of the titles for which Sean has created the artwork have been nominated for awards, and won awards at festivals such as: The Academy Awards, Festival de Cannes, BFI London, TIFF, SXSW, Berlinale, Busan IFF, Paris IFF, Buenos Aires IFF and hundreds more.

Price: $1540‬


Emil Balic

Artistic Director, Graphic Designer & Illustrator since 2013; 2015, a film poster creator, combining his passion with his profession. Notable works include visuals for films such as the Korean blockbuster ARP Selection in 2015 Train To Busan; Life- starring Robert Pattinson, and Partisan- starring Vincent Cassel. In 2017, he joined Le Cercle Noir, a leading cinema marketing company in France, and contributed to successful campaigns such as Mission Impossible : Fallout, A Quiet Place, Overlord as well as independent productions like Quentin Dupieux's film Keep An Eye Out by Quentin Dupieux, A House By The Sea by Robert Guédiguian and American Honey by Andrea Arnold.
He now continues his work as a freelancer, collaborating with a variety of clients and companies, while continuing to work in independent cinema and music.

Price: $5138


Lucky Prima

Creative Designer based in Jakarta Indonesia.

Price: $600


Coffe&Cigarettes

Coffee & Cigarettes is an award-winning creative agency established by film industry executives Tom Clark and Eduardo Panizzo in 2013. Our key services include film poster design and film trailer production.
NOMINATED 'POSTER DESIGN OF THE YEAR' 2019, 3x NOMINATIONS FOR 'POSTER DESIGN OF THE YEAR' 2017, NOMINATED 'CREATIVE AGENCY OF THE YEAR – PRINT' 2017, NOMINATED 'POSTER DESIGN OF THE YEAR' 2016, NOMINATED 'CREATIVE AGENCY OF THE YEAR – PRINT' 2016, NOMINATED 'CREATIVE AGENCY OF THE YEAR – PRINT' 2015, NOMINATED 'CREATIVE AGENCY OF THE YEAR – PRINT' & 'POSTER DESIGN OF THE YEAR' 2014
NOMINATED 'BEST FOREIGN POSTER' 2018, NOMINATED 'BEST FOREIGN POSTER' 2017, NOMINATED 'BEST INTERNATIONAL POSTER' 2016,WINNER 'BEST POSTER' 2017.

Price: $4303


PosterWorks

Founded in 2018, Posterworks is a boutique studio specialized in creating film posters. We cater to a global clientele, ranging from acclaimed filmmakers to emerging independent directors. Our client portfolio also includes major streaming platforms like Viaplay and Netflix.

Price: $2569


Cosmonaut Design

With over 25 years combined experience, Cosmonaut Design is an award-winning full service agency wholly dedicated to maximising the sales potential and profile of any client. We provide integrated marketing strategies, along with high quality creative solutions to represent our clients in the best possible light.
Whether it's branding, marketing, advertising or design across all platforms and demographics, our highly experienced team have the necessary resources, expertise, and enthusiasm to achieve outstanding results. Which is the main reason our clients use us time and time again.

Price: $3400


Octavio Terol Bernabé

I´m Octavio Terol and I´m a key art artist based in Madrid (Spain).  I am comfortable with different approaches, from photography to illustration, depending on each project.
Clients: Sony Pictures, Netflix, Apaches, El Estudio, Avalon, Forbes, Condé Nast, El Deseo, Yacht Rock Revue, Atresmedia.

Price: $4432


Key Art and Design

Key Art + Design is a return to the roots and a launch of something new from entertainment marketers Chad Maker and Kirk Comrie, the creators of Agency 71. Key is a full service design and advertising agency specialized in the entertainment industry but we love our corporate clients too! Key's creative team, featuring Art Director Liz Szinessy, has worked on over 100 film and television campaigns covering every genre. As well we have developed brand packages for corporate clients and film festivals too. Our talented staff of designers and illustrators, have the experience to handle any style and size of project. After we make the art, we have the ability to transform it to suit any media and supporting materials a campaign may need – out-of-home, video, press kits, web ads, online branding, you name it – we can do it. Our media buying makes sure we get your media in the places it will be seen most - whether it's digital, broadcast, billboards, transit ads or elsewhere.

Price: $3800


Chargefield

Based in Toronto, Chargefield is Canada's premier boutique key art agency. Specializing in design for movie posters, title sequences and motion graphics, album art, packaging, digital (VOD, social media, websites), branding, and other creative deliverables for the entertainment industry.
We've designed key art or titles for films that have appeared at the Academy Awards, Sundance, SXSW, Tribeca, Fantastic Fest, HotDocs and New York Film Festival for companies including 20th Century Fox, Sony, Myriad Pictures, Focus Features, Lionsgate and more.

Price: $5000