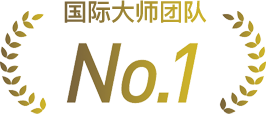 Film is an art of sound, picture, and music. Music, as one of the basic elements of modern film, interprets and renders the film visuals most directly and the screen also transforms film music into concrete images and the wonderful combination of the two creates a strong feeling for the audience when appreciating the movie. Music has a unique advantage in expressing emotions. "When language cannot reach, music appears." Many emotional expressions in movies are achieved through music. It can be said that the quality of a film's soundtrack directly and profoundly affects its quality.
What is Music Composition?
In this case, Music Composition refers to the top-notch, first-class team exclusively signed by Sfilmmaker for greater music works in China.
They create music such as theme songs, interludes, and background music for the completed film, giving it an international auditory experience and providing a better interpretation for the secondary creation of the film. Music is the bridge connecting people around the world. The team of international music creators has many years of experience in creating music for film and television works. With the commonality of nature, life and emotion, they can feel the most authentic power of the film. From the perspective of international music creators, they add the icing on the cake for the film and contribute to the international exhibition and global reach of the work.
MAARTEN SCHELLEKENS

Maarten Schellekens, his music has the function to enhance the storytelling capability of a film. Music especially has the role of amplifying the emotions that the film evokes. Maarten has experimented with diverse styles, from electronic to orchestral, from neo-classical to popular and even jazz. He has been influenced by a diverse set of composers, ranging from Maurice Ravel, to Hans Zimmer, to Olafur Arnalds. Recently, Maarten decided to focus on music for film only, as his style of music is highly suited for film scores. His music has been downloaded more than 60,000 times and has been used for numerous documentaries, shorts, film festivals, TV, brand-videos, not-for-profit communication and more.


Representative works:
《Maarten Schellekens Compilation .mp3》


Price: $150/min


VALERIY MELKIY (Valerius)

VALERIY MELKIY (Valerius)
Music Producer/Composer.
• Composer for films, trailers, advertising 
• Playing piano, electric guitar, acoustic guitar 
• High class recording, mixing and mastering engineer 
• Sound designer
• Wrote music for commercials 
• Full production for musical bands and individual performers including recording, editing, mixing, mastering and sound design 
• Making music for comedy films 
• Participation in international advertising projects 
• Participation in the creation of audio sample libraries



Representative works:
《Valerius - Blockbuster Motion Movie Trailer》
《Valerius - Dark Land.mp3》
《Valerius - Devastation.mp3》


Price: $200/min


Mathis Lucas

I'm a neoclassical French composer. My compositions are minimalistic and atmospheric, combined with modern synths they have a richly cinematic texture.
I went on to study at the "Jacques Thibaud Conservatory of Bordeaux" to enhance my musical knowledge further.
Many of my inspirations are from classical music came from artists such as Phillip Glass, Max Richter, J.S Bach, and Hania Rani even if there's many more...
I'm a neoclassical French composer. My compositions are minimalistic and atmospheric, combined with modern synths they have a richly cinematic texture.
I went on to study at the "Jacques Thibaud Conservatory of Bordeaux" to enhance my musical knowledge further. Many of my inspirations are from classical music came from artists such as Phillip Glass, Max Richter, J.S Bach, and Hania Rani even if there's many more.


Price: $140/min


Andrew Igbo

WHEN HE WAS AGED 5 SETTLING IN BROOKLYN, NY AND LATER NORTH CAROLINA. AT AGE 11, VIBEZ WAS DRAWN TO ROCK BAND AND PLAYING IN HIS SCHOOL BAND AND ORCHESTRA. THERE HE LEARNED AN ECLECTIC ARRAY OF INSTRUMENTS. WHILE LIVING IN BROOKLYN, HE WAS EXPOSED TO HIP-HOP AND SOME OF THE BIGGEST INFLUENCERS AND PIONEERS SUCH AS MOS DEF, BIG DADDY KANE, NOTORIOUS B.I.G ETC. WITH CURIOUSITY IN HIS COUNTRY, PV RETURNED BACK TO GUATEMALA AS AN ADULT IN 2016. HE FELL IN LOVE WITH IT AND BEGAN HIS PROFESSIONAL CAREER AS A DJ AND ELECTRONIC MUSIC PRODUCER.

Price: $200/min