Introduction to the film festival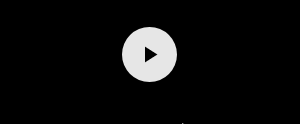 Film Festival Highlights
The Septimius Awards is a prestigious award ceremony with Oscar winning attendees. Our event showcases Feature Films, Documentaries, Shorts, Animations, Television Series and Scripts. Our goal is to grant Awards to the best nominees in each category at our yearly festival. The Septimius Awards is a strong supporter of new talent and innovative projects. What makes the Septimius Awards unique is our approach to networking, we connect filmmakers to our international network of professionals. Connecting filmmakers with our extensive network of producers, distributors and other industry professionals. Furthermore NVIFF has a wide range of attendees which include Oscar, Emmy, Grammy and Tony winners. Sfilmmaker is our exclusive platform for cooperation in China, and we look forward to your films.
Awards
Prizes, Laurels and Certificates TV Interviews Red Carpet Limousines International Press BEST ACTOR BEST ACTRESS BEST FEATURE FILM BEST SHORT FILM BEST SHORT DOCUMENTARY BEST FEATURE DOCUMENTARY BEST ANIMATION FILM BEST SERIES BEST MUSIC VIDEO BEST DIRECTOR BEST CINEMATOGRAPHY BEST SCREENPLAY
Rules
Genre :Action Comedy War Science fiction Ethics Terror Thriller Violence Adventure Crime Family Music Love VR/3D Magic Fantasy Shootout Suspense Youth Inspirational Literary Biography Western Drama others Documentary
Subject :Unlimited Children Humanistic Animals Food Women Education City Campus Sports Gay Old man Environment Home Political Workplace Special people
Video Format :AVI HDV MPEG4 MOV MPEG
1) Short films: maximum 60 minutes. Feature films: 61 + minutes.
2) One film can be entered in multiple categories to increase chances of winning.
3) All Non-English films must be subtitled in English.
4) We never publicly share screenings, all screenings are viewed privately. Only our judges will see your movie.
5) All winners will receive a trophy.
6) Only attending nominees are considered for the Septimius Awards.
7) Submitter grant Septimius Awards to right to show short highlights of their projects during the award ceremony and stills of the projects will be published in the Septimius Book.
7) Entry fees are non-refundable.
8) The decision of jury members will be final and accepted by all no inquiries or arguments will be entertained. The organizers reserve the right not to award any or all of the prizes.
9) Submitter is aware that the Septimius Awards is being filmed and that you grant Septimius Awards the right for the event footage, such as red carpet interviews and the award ceremony to published on TV and the Internet.
10) Selected films can be screened once on Dutch television.
11) The applicant agrees to have read and accepted the rules & regulations for participation in the Septimius Awards.
The applicant confirms that they have the requisite authority or has obtained the requisite authority from the producer/right holder to enter this film in the Septimius Awards .
12) We can withdraw at any time the selection or the award if these rules are not respected.
13) We generally do not grant waivers.