Introduction to the film festival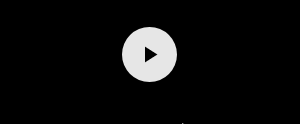 Film Festival Highlights
The Locarno Film Festival is recognized by the International Federation of Film Producers' Associations (FIAPF) as belonging to the category of "Competitive Festivals". The following Rules and Regulations are subject to the "Regulations for International Film Festivals" published by the FIAPF.
Organization
The Locarno Film Festival (hereinafter also referred to as the "Festival") is organized by the Festival Internazionale del film di Locarno Association. Its principal subsidies are provided by the Swiss Federal Government, the Canton Ticino, Ascona-Locarno Turismo and Municipal Authorities of the region. Additional financing is provided by other associations, organizations, institutions and private partners.
General Information
The 76th Locarno Film Festival will take place in Locarno from August 2-12, 2023.
An eventual cancellation of the 76th edition of the Locarno Film Festival by effect of law, decree or regulation issued by local, Cantonal, Federal or international authorities in the context of a situation of force majeure or emergency (including, but not limited to, situations resulting from an epidemic or pandemic, in particular with regard to COVID-19 and related consequences and effects) shall result in the cancellation of all and/or the majority of the screenings in theaters and in Piazza Grande and of the edition of the Festival and shall render all contractual obligations of the Locarno Film Festival null and void.
Goals
The Locarno Film Festival aims to promote arthouse cinema of artistic merit; to provide a showcase for major new films of the year from around the world; to make room, in its competitive sections, to new perspectives and forms of filmmaking expression, focusing specially on new directors and new ways of filmmaking that attracts international attention.
Awards
Pardo d'oro (Golden Leopard), Grand Prize of the City of Locarno to the best film: CHF 75,000 to be shared equally between the director and the producer;、Premio speciale della giuria (Special Jury Prize) of the Cities of Ascona and Losone: CHF 30,000 to be shared equally between the director and the producer、Pardo per la migliore regia (Leopard for Best Direction) of the City and Region of Locarno for the best directed film: CHF 20,000 to the director、Pardo per la migliore interpretazione femminile (Leopard for Best Actress)、Pardo per la migliore interpretazione maschile (Leopard for Best Actor)、Pardo d'oro Cineasti del presente (Cineasti del presente Golden Leopard) to the best film、Premio per il migliore regista emergente (Best Emerging Director Award)、Premio speciale della giuria Ciné+ Cineasti del presente (Special Jury Prize)、Moving Ahead Award to the best film (Director Award)、Swatch First Feature Award (Director Award)、Pardino d'oro for the best Swiss short film、Pardino d'oro for the best international short film、Pardino d'argento Swiss Life for the Pardi di domani National competition、Pardino d'argento SRG SSR for the Pardi di domani International competition、Pardi di domani Best Direction Prize – PIANIFICA、Best Swiss Newcomer Prize、Premio Medien Patent Verwaltung AG Prize
Rules
Genre :Action Comedy War Science fiction Ethics Terror Thriller Violence Adventure Crime Family Music Love Magic Fantasy Shootout Suspense Youth Inspirational Literary Biography Western Drama Documentary
Subject :Unlimited
Video Format :MPEG4 DCP
a) The selected films must have been completed within the 12 (twelve) months preceding their Festival screening, therefore, the festival will only consider films completed after August 31, 2022.

b) Films selected must not have been previously released outside their production countries prior to the official presentation at the Locarno Film Festival. World premieres (first public screening) are favored. Films available on Internet, broadcasted on television or commercially released on VOD, DVD, Blu-Ray or any other format are not eligible.

c) All Swiss productions and co-productions must be world premieres.

d) Works that are solely promotional, educational or scientific in character are not eligible.

e) Films submitted for previous editions of the Festival may not be resubmitted, not even in a new version.

A selection committee (with an advisory brief) made up of film experts will assist the artistic director in the scouting and selection of works for the Festival.