Introduction to the film festival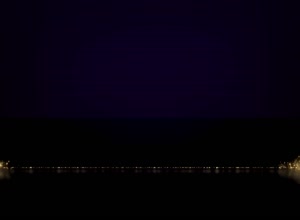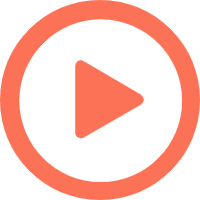 Film Festival Highlights
Falcon International Film Festival is changing the way that people think of short films. We are looking for the very best short films that are entertaining and tell a story. The sort of short films that people want to watch. That makes them laugh. Or cry. That shock and surprise.OFFICIAL IMDB QUALIFYING AWARD FIFFLONDON is an official event on IMDb. This means that all winners may add the awards to their IMDb titles The new season is now open!! Send your movie and win our trophy.The FIFFLONDON is a monthly festival with yearly live screening in London that awards the best movies from every corner of the planet.The winners of the monthly edition will automatically enter the annual competition, free of charge.We strongly believe that every movie is the result of hard work and, as such, they deserve our jury's full attention during the evaluation and the best works deserve our acknowledgment and appreciation.The selected movies, as well as the winners, will receive a golden laurel wreath, which can be used in advertising material.Winning films are announced on our website and our social media page.FIFFLONDON is a monthly film competition. Each month, our Jury will award the best films through private screenings. The Best Picture monthly winners will compete for the Best of Fest award (best film of the year). FIFFLONDON's annual judging team will select the winners in all the main categories, such as Narrative Film, Documentary and Animation.As a part of this festival occurs every month, there are more chances to hang the golden laurel on your favourite movies! Films entered in multiple categories may win multiple awards.Sfilmmaker is our exclusive platform for cooperation in China, and we look forward to your good film.
Awards
Best Picture (Film of the Month) Best Narrative Feature Best Narrative Short Best Drama Best Thriller Best Comedy Best Horror Best Sci-Fi Best Fan Film Best Crime Film Best Dark Comedy Best Mystery Film Best Film Noir Best Western Best Animation Feature Best Animation Short Best Documentary Feature Best Documentary Short Best Inspirational Film Best Indie Film Best Micro Film (up to 2 Mins) Best Music Video Best Web Series Best Experimental Film Best Director Best Actor Best Actress Best Original Score Best Editing Best Visual Effects Best Cinematography Best First Time Director Best Student Film Best Commercial/Promotional To be eligible for additional categories you must first select a main category. All submissions in personal categories (like "best actor" or "best director") need the name of the person you are registering to the category. You can send us with the cover letter. The number of awards given every month varies on the basis of the submissions received.
Rules
Genre :Action Comedy War Science fiction Ethics Terror Thriller Violence Adventure Crime Family Music Love Magic Fantasy Shootout Suspense Youth Inspirational Literary Biography Western Drama others Documentary
Subject :Unlimited
Video Format :MPEG4
All works that evidence a high regard for artistic innovation, sensitivity to content, and personal involvement with the medium will be welcomed. * Please note * We do not accept mailed in screeners (please do not send DVDs, BLURAYs, or flash drives to our office). We do not accept prescreening materials through email and are unable to download files from sharing services. Submissions are only accepted through our Sfilmmaker. An entrant must accept our prescreening process; Entries must be original works. Falcon International Film Festival is hereby granted the right to utilize an excerpt from any film submitted and accepted for exhibition at the Festival for promotional purposes. The individual or corporation submitting the film hereby warrants that it is authorized to commit the film for live and online screening, and understands and accepts these requirements and regulations. The undersigned shall indemnify and hold harmless Falcon International Film Festival from and against any and all claims, liabilities, losses, damages, and expenses (including but not limited to attorney's fees, and costs of the court) which may be incurred by reason of any claim involving copyright, trademark, credits, publicity, screening, and loss of or damage to the screening videos entered. Rules & Terms 1) Short films: maximum 30 minutes. Feature films: 31 minutes and more. It's necessary to choose the main category, then is possible to add an additional category. Additional category only will be not accepted. 2) One film can be entered in multiple categories. It's not necessary to pay the entry fee for each category. 3) All foreign films must be subtitled in English. 4) We download your movie to show in live screening; we don't share your movie. If you do not want your movie is showed you can send us an email. Only our judges will see your movie. 5) Every winner like "best of the month" can receive our trophy paying only the shipping cost The "best of the year" will receive the trophy without paying shipping cost. 6) All the winners will receive our official certificate 7) Entry fees are non-refundable. 8) We prefer movie with trailer for sharing on our Social media channels but is not necessary to enter into the festival 9) Festival Director reserves the right to take all decision about the festival. The decision of jury members will be final and accepted by all no inquiries or arguments will be entertained. 10) The organisers reserve the right not to award any or all of the prizes. 11) The applicant confirms that he/she has the requisite authority or has obtained the requisite authority from the producer/right holder to enter this film in the Falcon International Film Festival. 12) Under NO circumstance, the authorities of fifflondon will not entertain or be answerable to anyone else apart from the applicant. 13) All submissions in personal categories (like "best actor" or "best director") need the name of the person you are registering to the category. You can send us with the cover letter. The name must match with the real person who covers the role. 14) Submitting the movie the applicant accepts we can share trailer, pictures and posters of the movie with our social page, website, and other media. If the applicant doesn't want, have to send us an email. 15) We can withdraw at any time the selection or the award if these rules are not respected. 16) We don't answer questions about the selection. Our judges are free to decide if a movie is worthy to be selected or not. All winners can request a digital certificate, ready to print.