Introduction to the film festival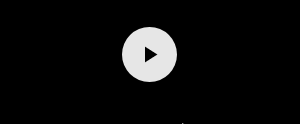 Film Festival Highlights
Torino Film Festival is an international film festival held in Turin, Italy every November. it is the second largest film festival in Italy. It was founded in 1982 by film critic and academic Gianni Rondolino as Festival Internazionale Cinema Giovani or the Festival of Young Cinema. Since its origins, thirty-eight years ago, the festival has been known internationally as one of the most established events devoted to new cinema. Thanks to its commitment to the support of independent filmmaking and personal vision, and for its numerous and in depth retrospectives, Torino has become a point of reference for both emerging and established filmmakers all over the world. Beside Gianni Rondolino, the festival's directors have been: Ansano Giannarelli, Alberto Barbera, Stefano della Casa, Giulia d'Agnolo Vallan, Roberto Turigliatto, Nanni Moretti, Gianni Amelio, Paolo Virzì, Emanuela Martini and Stefano Francia di Celle. The Torino Film Festival is currently directed by Stefano della Casa.
Awards
International Features Competition: Best Film - 18.000,00 euros Special Jury Award - 7.000,00 euros Best Actress Award Best Actor Award Best Screenplay Award Audience Award Documentary competitions: Best International Documentary Award - 6.000,00 euros Best Italian Documentary Award - 6.000,00 euros Special Jury Awards Italian Shorts Competition: Best Film - 2.000,00 euros Special Jury Award
Rules
Genre :Action Comedy War Science fiction Ethics Terror Thriller Violence Adventure Crime Family Music Love VR/3D Magic Fantasy Shootout Suspense Youth Inspirational Literary Biography Western Drama others Documentary
Subject :Unlimited
Video Format :MPEG4 DCP MOV
GENERAL RULES a) As part of the adoption of the 5050x2020 Initiative (the "Gender Equality Protocol"), TFF intends to promote gender equality and cultural diversity in all possible forms. b) Shipping costs to and from Torino will be covered by the entrant, except when other agreements have been made with the Programing Office. c) Films and videos are covered by an "all damages" insurance policy (including loss and theft) underwritten by the Festival while in their keeping. In case of misplacement or damage, the Festival Organizers will be responsible for the cost of a new copy according to current Italian rates. d) The present rules and regulations have been drawn up in Italian and English. In case of dispute, the Italian version will be final. e) Application for entry to the Festival constitutes unconditional agreement to all the rules and regulations herein, in agreement with the F.I.A.P.F. regulations. f) The Festival will keep informed the submitters/participants whether any change of format had to be considered due to the health situation. g) The Festival Organizers reserve the right to make decisions on matters not specified herein. Any legal disputes shall fall under the jurisdiction of the Torino Courts.