Introduction to the film festival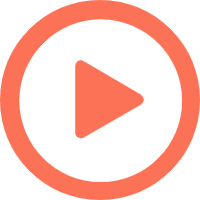 Film Festival Highlights
IFFR is one of the largest audience and industry-driven film festivals in the world. The festival offers a high quality line-up of carefully selected fiction and documentary feature films, short films and media art. During twelve festival days, hundreds of filmmakers and other artists from all over the world present their work to a large audience (327,000 admissions and around 2,400 film professionals in 2019). IFFR actively supports new and adventurous filmmaking talents through numerous film industry initiatives including the co-production market CineMart, and it's Hubert Bals Fund. The 52 edition of IFFR will take place from 25 January until 5 February 2023. In 2021, the Tiger Competition will be brought further to the fore with an increased number of films to create a richer mosaic of diverse voices. The competition was founded in 1995 with the aim of discovering, raising the profile of and rewarding up-and-coming international film talent. The Tiger Award is accompanied by a €40,000 cash prize, to be shared between the director and producer of the winning film. A Special Jury Award worth €10,000 will also be presented for an exceptional artistic achievement within the competition. Equally important is the international recognition for the nominees and their works that a Tiger Competition nomination brings with it. The Tiger Awards are an indispensable backdrop for many filmmakers: it can be the final step to convince financiers to allow a next project.
Awards
Tiger Competition(Eligible for Tiger Competition are directors of a 1st, 2nd or 3rd feature-length film, 60 minutes or longer, that are presented in World premiere at IFFR or, in consultation with the festival, in International or European premiere after no more than one festival event or territorial release between September 2021 and January 2022. An international jury will select a winner, from up to sixteen nominees, who receives €40.000 to be shared between the film's director and producer. In addition, within the Tiger Competition, the jury bestows two Jury Awards for exceptional artistic achievement, each worth €10,000.)
Ammodo Tiger Short Competition(Eligible for Ammodo Tiger Short Competition are directors with a short film less than 60 minutes. The film should have its world, international or European premiere in Rotterdam. During the festival an international jury selects three winners who will each receive €5,000 in cash.)
Big Screen Competition(Big Screen Competition comprises up to sixteen selected films having their World premiere at IFFR or, in consultation with the festival, in International or European premiere after no more than one festival event or territorial release between September 2021 and January 2022. They will be judged by a jury of five enthusiast festival audience members. The winning film will be released theatrically in the Netherlands and will be broadcast on television in the NL. The VPRO Big Screen Award is worth a total of €30,000. Half of this amount is for the filmmaker; the other half is to be spent on the Dutch theatrical release.)
Audience Awards, All feature length films, having received their first public screening after 1 January 2022, are eligible for the BankGiro Loterij Audience Award, chosen by the audience of the festival.
The prize comprises €10,000.) Robby Müller Award、NETPAC Award、Found Footage Award、IFFR Youth Jury Award、、IFFR Pro Awards、Critics Awards
Rules
Genre :Action Comedy War Science fiction Ethics Terror Thriller Violence Adventure Crime Family Music Love VR/3D Magic Fantasy Shootout Suspense Youth Inspirational Literary Biography Western Drama others Documentary
Subject :Unlimited
Video Format :MPEG4 DCP
Eligibility Submission to the festival is open to feature films, creative documentaries, experimental films, short films and innovative visual productions for digital media completed after 1 January 202/3. The festival gives priority to world and international premieres. Films that have already been shown in The Netherlands are not admitted. Student films, with the exception of post-graduate works, are excluded from submission to the festival. Films previously submitted to the Festival and were not selected, will not be reconsidered for the 2024 Festival. Participation Participation in the 2021 International Film Festival Rotterdam implies acceptance of the Rules and Regulations by filmmakers, producers and their agents. Committing to the competitions Films cannot be withdrawn after accepting the invitation to participate. After accepting to participate in the Tiger Competition or Ammodo Tiger Short Competition, the film may not be screened at any other festival or public event prior to its official presentation in Rotterdam. Promotional materials Participants are urged to make available all requested publicity materials for promotion. Mentioning participation Producers and distributors of participating and awarded films in above mentioned competitions, are requested to mention this fact in future promotional materials. The appropriate logos will be made available through our Press department. Preview Copy All submissions require English language subtitles, with the exception of films with English, Dutch or no dialogue. To complete your submission the festival requires a preview copy. Selection All films presented at the festival are selected by the festival's programmers and invited through its programme department. In case the programming team decides not to include a submitted film in IFFR, filmmakers will be notified as soon as possible via email Refunds After successfully receiving a film entry, the festival will not issue any refunds. Excerpts After official selection of a film, the festival is qualified to use excerpts from the film, with a maximum of three (3) minutes, nationally and internationally for promotional purposes (for documentaries and short films, the total duration of the excerpts is not to exceed more than 10% of the film running time). In the event that excerpts are not available, and it's being understood that under no circumstances the entire print may be lent out, the festival is qualified to copy, under its strict supervision, one or more excerpts from the film for promotional use prior to and during the festival only. Promotion For the promotion of the entire selection and of each selected film, the festival website is allowed to use any photo or digital film clip (less than 3' duration). Conclusion Entry and participation of films implies unconditional acceptance of the regulations. In unspecified cases, the festival management will make a final decision.