Introduction to the film festival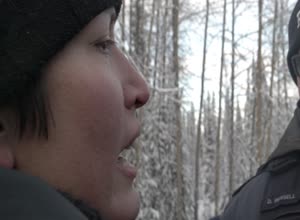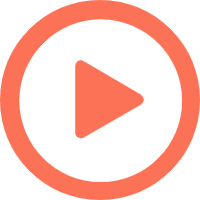 Film Festival Highlights
A highly renowned juri will select the best out of the films submited to us in each of our four annual editions. Those films will be screened in world famous Alfama in a most intimate event set in the oldest and more resilient cultural club in Lisbon. The entrance is free and films are subtitled in english. We have some of the newest and more relevant Portugal cinematic voices in our juri. Amongst them are directors like Berlinale short film winner Leonor Teles and Locarno special mention recipient Pedro Cabeleira. A new call for entries is open in each of the years four seasons. Cinalfama is fully open to all genres, themes and durations. We value bravery and self exposure. Some call our events "sharing sessions". Its all about intimacy: the films the venue the atmosphere - the Cinalfama mystique! Grupo Sportivo Adicense exists since 1914. World famous fado singers started their career waiting tables in this historical institution. Adicense survived and still thrives amidst the everchanging urban landscape, much like Cinalfama. This singular group of directors, that constitute our juri, will share their artistic experiences with you. By exchanging life stories they will teach and learn together with other artists. The dialogs are open to everyone with any artistic background or experience. Sfilmmaker is our contract submission platform in China, and we look forward to your films.
Awards
Best Medium or Feature Film+=+Best Debut Film+=+Best Short Film
Rules
Genre :Action Comedy War Science fiction Ethics Terror Thriller Violence Adventure Crime Family Music Love Magic Fantasy Shootout Suspense Youth Inspirational Literary Biography Western Drama Documentary
Subject :Unlimited
Video Format :MPEG4 DCP
1) The entrant/submitter/moviemaker hereby certifies that he possesses the right(s) and all of the proper clearances to submit the movie, including, but not limited to image rights, talent releases, soundtrack and/or source music releases; and assumes all responsibility for their material. The CINALFAMA LISBON INTERNATIONAL FILM FESTIVALS accepts no responsibility, financial or otherwise, for any movie submitted to the festival. 2) Every entry/submission will be judged based on its directing, acting, technical, and artistic merits, as related to the submission. All decisions made by the judge(s) are considered final and incontestable. 3 We reserve the right not to give all of the possible awards if we don't receive enough entries in a particular category or if none of the submissions meet our high judging standards. 4) The Cinalfama Awards only accept online screeners. Please submit them via Sfilmmaker. We do not accept discs or any downloadable files. 5) The average entry fee is 8€. Check specific prices in any of our suggested online platforms. 6) Entry fees are nonrefundable. 7) Multiple entries are allowed. You can submit more than one film to the same category. 8) Any entry will be considered eligible in the next edition only if the film was not awarded in the previous edition. 9) Submissions in languages other than English must be subtitled in English. 10) The english subtitles must be embeded in the film film. No aditional srt files will be accepted. 11) We accept every kind of film released after 2012. 12) We consider short films to be up to 30 minutes and medium or feature films to be 30 minutes or more. 13) Cinalfama reserves the right to disqualify any film whose submitter might be in any way linked to illicit or criminal acts, proven or otherwise.